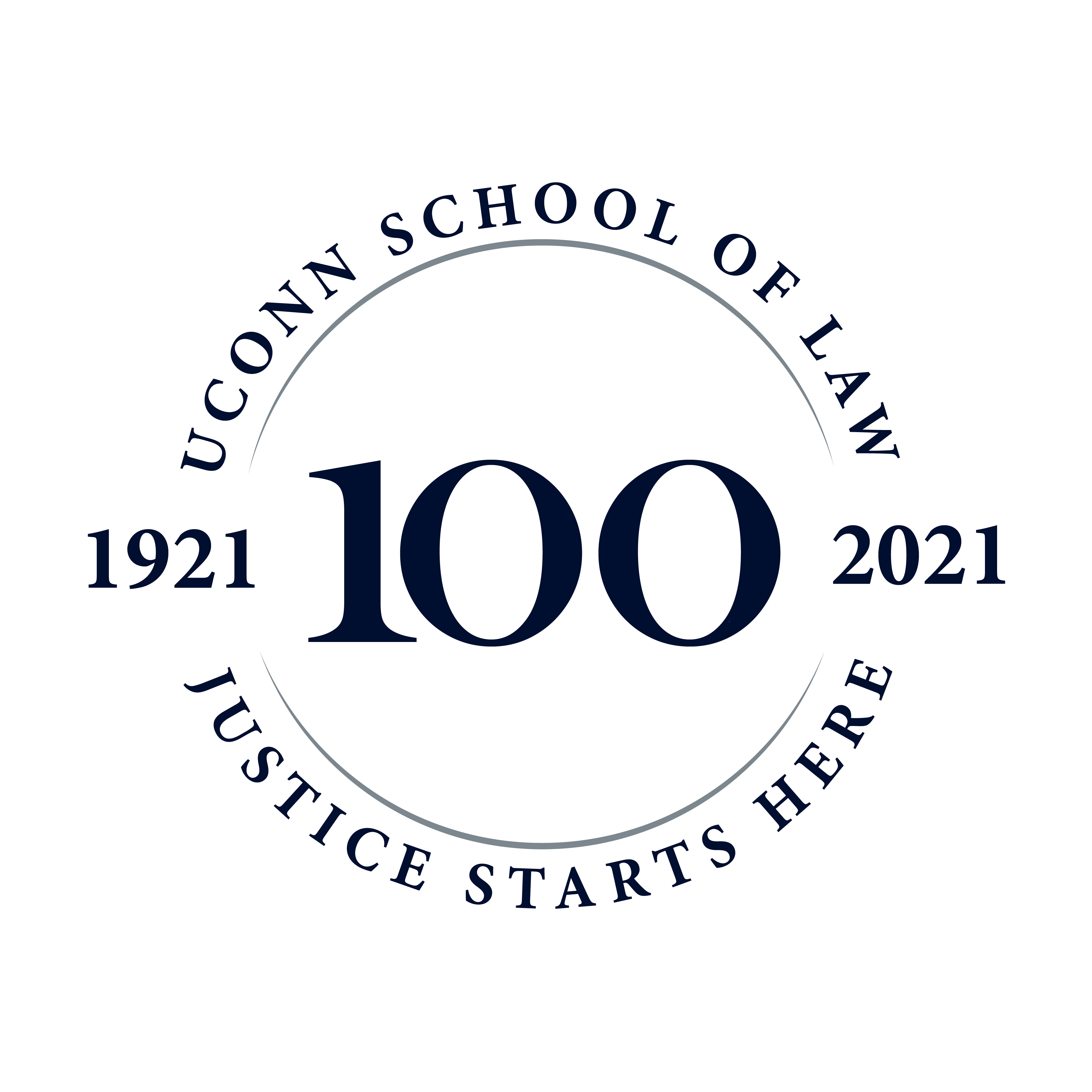 1921-2021: Justice Starts Here
The University of Connecticut School of Law, founded as the Hartford College of Law in 1921, has grown from a night school with classrooms in a downtown Hartford commercial building to a distinguished law school with a national reputation and a stunning Collegiate Gothic campus.
Reflections on UConn Law
Alumni, faculty, staff and students talk about UConn Law and what it has meant to them.
Dean's Message
A message from Dean Eboni S. Nelson inviting students, faculty, staff, alumni and friends to join the year-long celebration of the centennial of the University of Connecticut School of Law.
Tell Your Story
To commemorate the centennial, the Thomas J. Meskill Law Library's 100 for 100 project aims to collect and archive 100 stories from alumni about their law school experiences, lives and careers.
Support the Mission
Create and broaden access for law students to the life-transformative opportunities at the UConn School of Law with a gift to the Law School Centennial Fund.
UConn Law 100th Anniversary Store
Celebrate 100 years of the UConn School Of Law with centennial apparel and home goods. Centennial items are also for sale at the Downtown Hartford UConn bookstore.